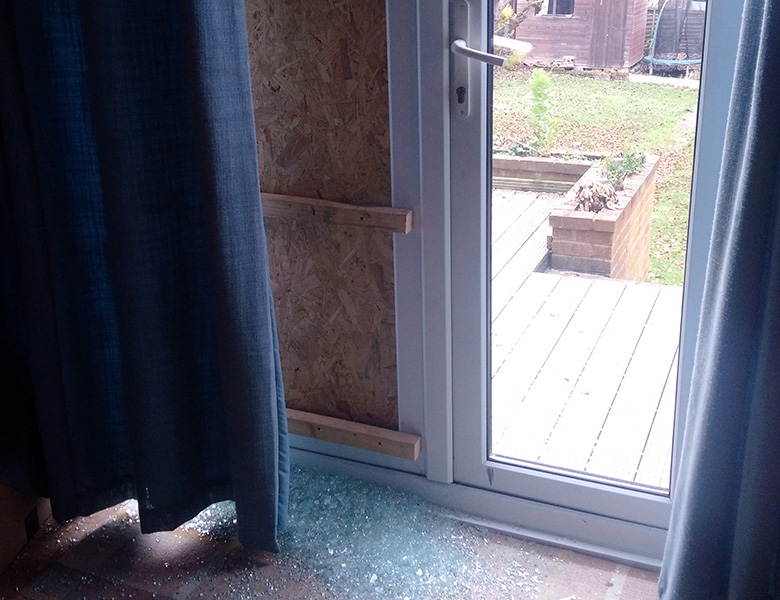 Emergency Glass Repair
We offer a full Emergency Glazing service within our local areas of Loughton, Buckhurst Hill, Chingford, Chigwell and Woodford Green,
If you have a emergency Glass repair that needs attention, you can be sure that we will give a honest time of arrival, we attend many Burglaries and understand the devastation that they cause, our Glaziers are fully trained in dealing with sensitive situations, and will make sure that securing your home is our main priority, we have emergency Glazing film to secure any broken fragmented glass, we can also offer a board up service if the double glazed unit has been broken on both panes, all crime reference numbers are issued on our invoices to help with our clients insurance claims
If we cannot attend on the same day, we will always give our clients honest information on our availability on the day of a emergency glazing repair, we only carry out emergency glazing to Double Glazed windows and Doors, if you have single glazed systems, then a traditional Glazier service will be required, we will always try and help find you a local company that can carry out this service for you, our staff are very friendly professional, and approachable, and are highly trained in dealing with any questions and queries, broken glass can be very dangerous if left, and should always be replaced or secured.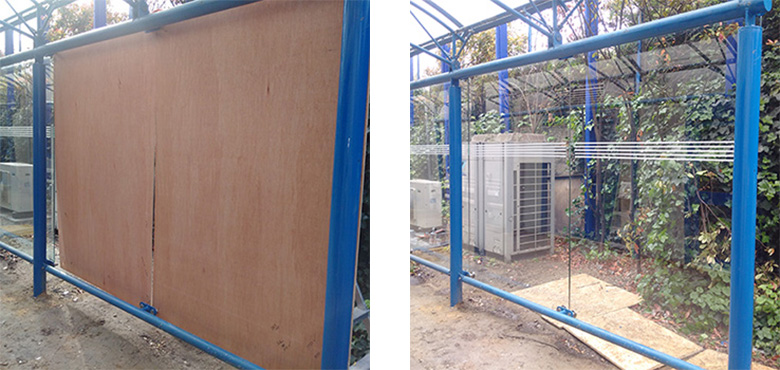 Force of entry is normally carried out by smashing the glass windows, we see many Burglaries around the local areas of Loughton, Buckhurst Hill, Chigwell, Chingford and Woodford Green, if you have any concerns about your existing glass, you can talk to us and arrange a site survey to discuss any upgrades that can be made to secure your premises. MJ Glazing Repairs are very experienced in dealing with Smashed Window Repairs.