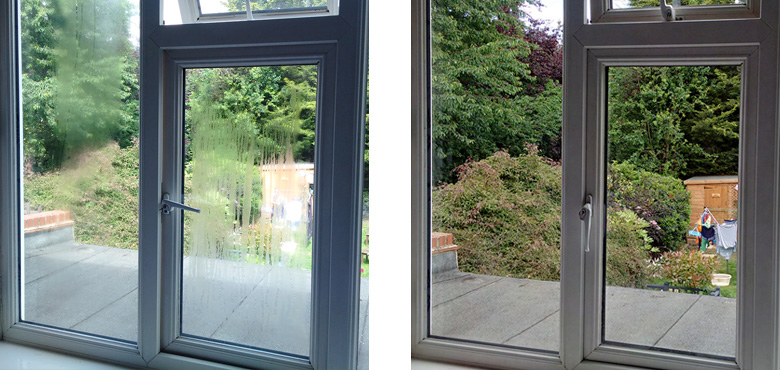 Misted Double Glazing
Have you noticed, moisture, condensation or steam in between your Double Glazing?
You are experiencing a failed double glazed unit, many people describe these in many different ways, Blown seals, Blown windows, Cloudy Glass, Foggy windows, Misty Double Glazing, this is a very common Double Glazing Repair in Loughton – Buckhurst Hill – Chingford – Chigwell, our simple Glass replacement service can restore your existing Windows and doors without having to replace the frames, Misted glass is a service that is never really understood, there are many reasons why a double glazed unit fails
Poor installation – This can cause a Blown double glazed unit, many installers fail to use the correct packers, and in many cases, none at all
Poor manufacturing – Many times we see drainage issues, and even many times, no drainage at all in the uPVC frames.
Visit the Misty Glaze website for more information on misted windows
All Windows and doors have drainage slots in place at the bottom of the frames, this allows any water that penetrates through the rubber gaskets seals to drain off and run off the cill. If these are blocked or in some cases not even there, then eventually the water will attack the sealed unit, and cause a fish tank affect in the Glass unit.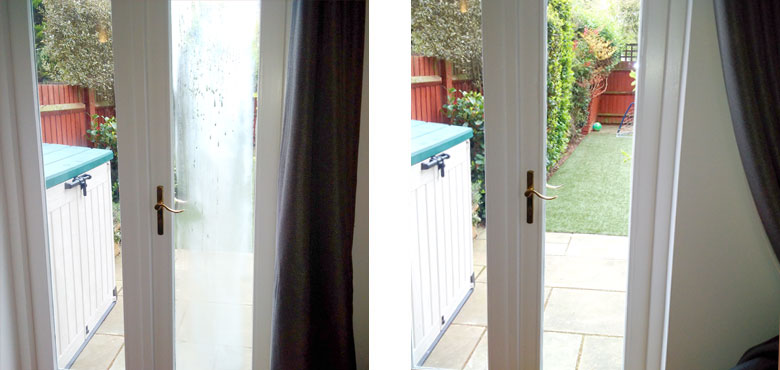 We will always check the drainage before installing a new double glazed sealed unit, to avoid any premature Failure in the future. We will drill any necessary holes to release any trapped water to give your new double glazed window a longer life, replacement glass for windows has never been so affordable for the residents of Loughton – Buckhurst Hill – Chingford – Chigwell
All of our Glass Replacements come with a full warranty, and disposal of the existing glass, and is disposed of in a responsible manner, we can replace your Misty windows in any building, Flats, Apartments, Houses, Commercial Buildings, Schools, Airports and Colleges, we can replace from one unit to hundreds, no job is to small for us at MJ Glazing Repairs to carry out.