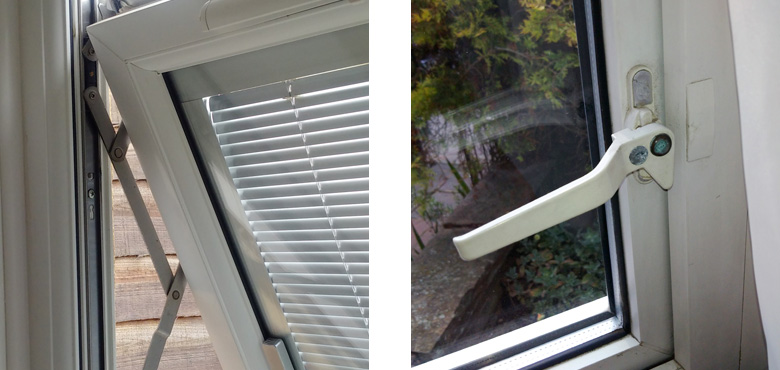 Windows / Door Repair, Glass Replacement
MJ Glazing Repairs Carry out all uPVC Window and Door Repairs, from our simple Glass Replacements, Window Hinge repairs, Saracen Shootbolt and espag Lock repairs, Window handles, adjustments, we have everything covered, our Double Glazing repair service gives our clients the option to restore their existing Windows and doors with our simple Double Glazed Window Repair services.
Have you noticed a Gap on your windows, when you try to close them, traffic noise coming through, drafts?
This means you are suffering from a Broken window hinge bracket, they call these friction stays in the industry, this is a very popular repair that we carry out, whether the hinges have been fixed with screws, rivets, you can be sure that we can replace them, we can also upgrade your existing bedroom window hinges to our Fire escape Easy Clean window hinges version, this is a law requirement by many local councils now for health and safety purposes.
Have you tried to lock your window, or cannot open the window anymore because the lock has seized up?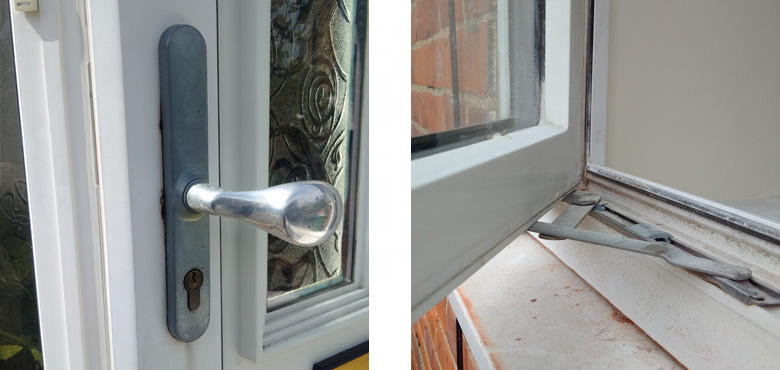 This a poplar call out we receive, many describe us as Window Locksmiths, we can replace your existing Locks, and handles, and keeps, we can use special airbags and bypass tools to open any seized up locking mechanisms, we can even change your window handles to different colours, Satin, Chrome, Black, white, gold.
Have you decided to Buy a Cat, and worried that there is no access for them?
We can supply and fit any cat or dog flap in any Double glazed window or door, we supply and fit many uPVC panels, and double glazed units with the hole cut outs, we can supply a range of pet flaps, and can also use any pet flaps our clients present us with.
Changing your existing Glass?
We can upgrade your existing Double Glazed units, if you have Clear glass and required a pattern, lead design, Georgian bar, or our A rated version of Glass for heat insulation and energy efficiency, we can even change your lead glass, coloured fanlight, or Georgian bars to Clear glass, there are many affordable options to choose from without having to change the existing frames, we have many designs, patterns, leads and colours that can be sent to our clients.
Door locks
We can replace many uPVC multipoint locks, in many occasions these just need a full adjustment, and sometimes need Toe and Heeling, this is a method that is used to stop a door from dropping, and the process can be explained to our clients, it's a simple straight forward job, for professionals, one that is carried out incorrectly by many builders and sub standard Glaziers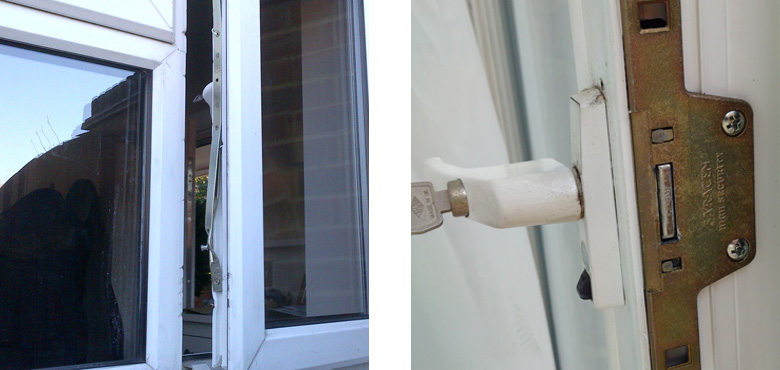 Glass exploded, or lawmower stone breaks?
We get lots of Glass units that are broken when the Lawnmower comes out for summer, also lots of Double glazed units can explode for no reason in different temperatures, we can replace the glass units in a emergency situation, or secure your windows and doors before the new Double glazed unit is ready for installation, broken glass repairs are very affordable for our clients in Loughton – Buckhurst Hill – Chingford – Chigwell